Membership categories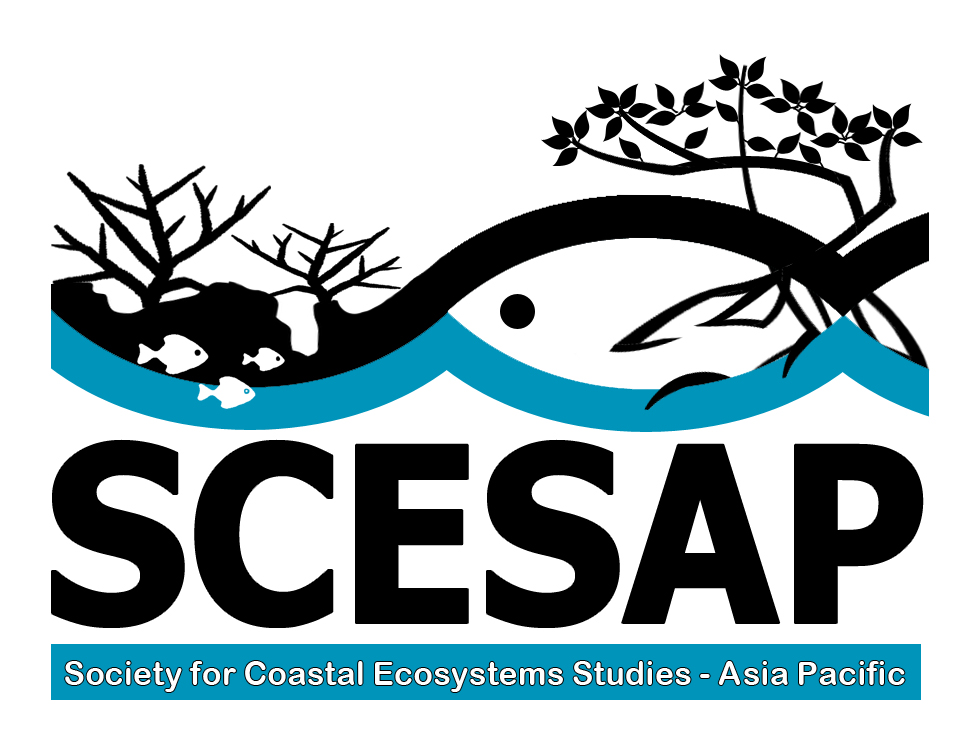 The SCESAP has three membership categories. These are:
■ Ordinary Members
Individuals who agree with the Society's aims and would like to participate in its activities.
■ Sustaining Members
Organizations that would like to support the activities of the Society.
■ Honorary Members
Individuals who have rendered outstanding service to the field of coastal ecosystems studies and/or to the Society and recognised as such by the Society's Permanent Council.
Membership application
SCESAP Membership is open to anyone who is intrested in the Society's activities. To become a member :
1. Fill in the Application Form (download - MS Word), rename the Form (with your name, e.g. ichirosuzuki.doc) and send it to member(at mark)scesap.org (subject: member, message: attached). If your submission is successful, you should receive an auto-reply from our server.

2. Pay the appropriate sum (membership fee) using PayPal or postal/bank transfer (see below). Please complete payment within 5 days of submitting your application form.

3. Upon confirmation of 1 and 2, the SCESAP HQ will send you a membership registration number by e-mail. Receipt of this number (which operates as a password for accessing the Society's exclusive webpages; please allow up to 3 weeks for security checks etc) completes the application procedure. For the issuance of a membership certificate, please see below: Membership benefits.
For sustaining membership application, please contact the SCESAP HQ [ enquiry(at mark)scesap.org ].
■ Membership Fees :
Ordinary membership requires non-annual, one-time payment only (i.e. valid for life).

| --------- ORDINARY MEMBERS -------------------------------------- | ¥8000 (students: ¥6000) JPY (one-time payment) |
| --- | --- |
| | |
| --------- SUSTAINING MEMBERS ------------------------------------- | Any amount over 200 USD (annually) |
(a) Student rates are applicable to those who are registered as a student at a recognised institute of further or higher education, provided their application is endorsed by the student's supervisor (see the Application Form).
(b) For sustaining membership application, contact the Society's HQ (enquiry(at mark)scesap.org). A PayPal bill will be issued and sent to the representative of the organization to be settled by credit card.

■ Payment methods

(a) Using PayPal. After submitting your membership application form, proceed to pay by PayPal's Secure Payment System (below), using your credit card or PayPal account. (A security message may appear first - this is related to the demonstration of Society logo: the page is safe to show all. If the PayPal page appears in Japanese, click the top right corner to change to English). On the PayPal page, choose either "Pay with my PayPal account" or "Pay with a debit or credit card". Alternatively, you can ask the SCESAP HQ [ enquiry(at mark)scesap.org ] to send you a PayPal invoice (note that this process may take time).
(b) Those in Japan can also pay into either the Post Office (Yuucho) Bank account or the Rakuten Bank account of the SCESAP, after submitting the Application Form. Online remittance to either is most hassle-free: (Remittance Advice to print: click here to open a separate window; Japanese encoding necessary)
Membership benefits
SCESAP Ordinary/Honorary Members will benefit from:
■ Right to contribute to the Society's Bulletin
Members have full access to the Society's Bulletin, including the right to submit articles for publication.
■ Right to contribute to the Society's open-access journal "Coastal Ecosystems"
Members can submit their scientific works to "Coastal Ecosystems", free of publication charges; non-members are required to pay a designated sum.
■ Priority for attending/presenting scientific works at Society's meetings; participation in Society's development
Members are given priority to attend and present their scientific works at Society's meetings. Members can also participate in the Society's decision-making processes at regional and international levels.
■ Discounts on attending Society events (symposia, workshops, courses, etc)
Members will have reduced registration fees etc for attending events organised by the Society, such as symposia/conferences, workshops and special courses.
■ Registration with the Society's international mailing network
Members will have access to the Society's international mailing network, which is an evolving, effective means of information exchange.
■ Discounts on Society publications
Members are entitled to receiving the Society's (and other) publications, where applicable, at reduced rates.
■ Sustaining member publicity
The names and logos (where applicable) of Sustaining Members will be shown in the Society's publications and homepages, subject to consent being received.
Membership certificates are issued on request; please ask the Secretariat (HQ) when you need one.
Membership rules
The Society's membership rules are here.
Membership enquiries
Enquiries should be directed to the Society's headquarters: enquiry(at mark)scesap.org